Turkey Voyage 1997

Maps are from the Insight Pocket Guide to the Turkish Coast ( With my added scribblings )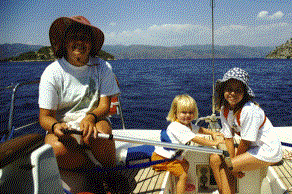 Our Flotilla sail from Gocek was our first sailing trip with Lizzie. She really enjoyed helming. She was not so keen on being strapped on all the time. We had some really good sailing. Usually when Lizzie was asleep!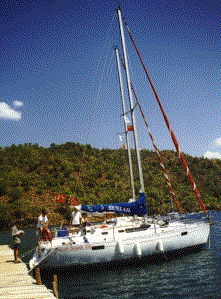 The little bays around Skopia Lamani were beautiful. This picture shows Annemarie receiving our freshly baked loaf of bread.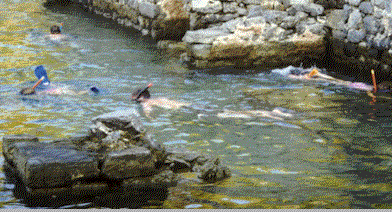 There was particularly good snorkelling around Cleopatra's bathhouse.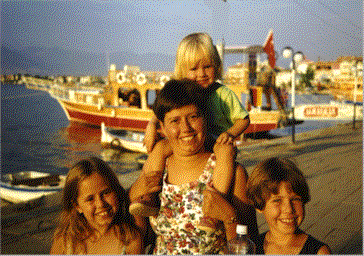 The biggest town we visited was Fethiye - more pleasant than Marmaris but not as much character as Bodrum.