Galini, Lefkas, Greece 1998
The whole family had a great holiday. We all made friends, had fun and improved our sailing.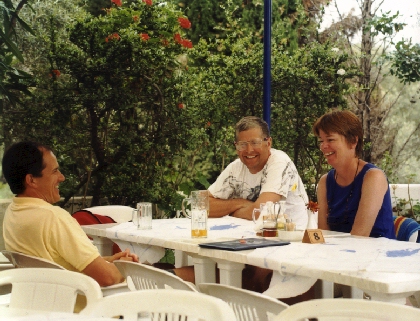 Here Dave (centre) enjoys a drink and a joke with Stan and Barbara. Also part of the gang were Jill Steve, Clair and Mike. (email me the team picture Mike!)
Joanne starred on her dinghy course and can now sail in any direction and recover from a capsize.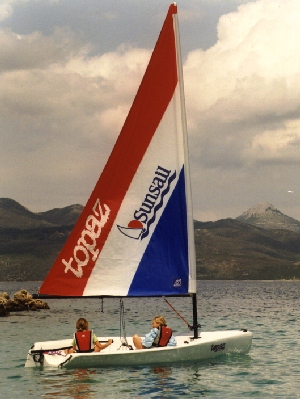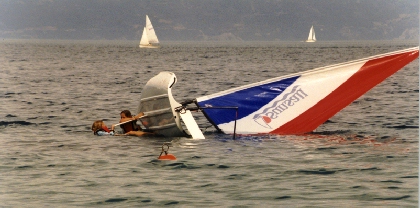 Katie still prefers snorkelling and playing in the sea with her sister.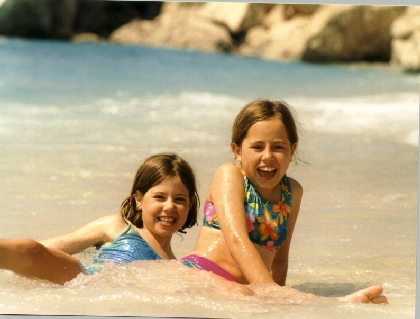 Lizzie made a lot of friends in the Penguin club and loved swimming in the pools.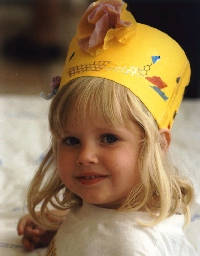 Annemarie enjoyed taking out the Topaz as well as her trusted Toppers.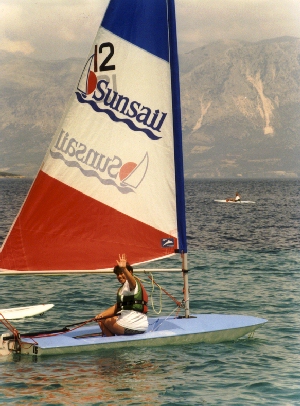 Dave had fun trying out the Breezes, Blazes and Buzzes but still prefers a Laser or a Dart The speck in the distance of this picture is Dave helming the Breeze, spinnaker up, with the heavyweight crew of Tony and Steve. Soon afterwards we were untangling the kite from the keel!
.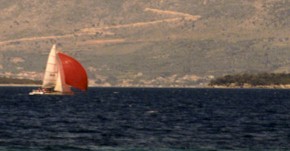 During week two Dave took a Windsurfing course with Stan, Ruth and Dom. We had a lot of laughs and each had a few minutes when we felt we were really going well. Annemarie managed to take this picture when Dave was up and sailing while Dom and Stan were pulling their sails up. Well done Jam, lucky you had a fast shutter speed!

The day yachts were a great way to explore round the nearby islands of Sparti, Skorpios and Meganisi.
The Island of Levkas itself is also scenic, with tourist development limited to small areas along one coast. The inland, agriculture based, villages are particularly interesting and welcoming.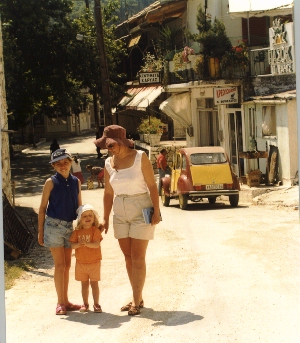 On the final Saturday we came third out of seven in the round Sparti yacht race. In the afternoon, when rain scared off all but ten competitors, Dave came second in the first dinghy race. A best ever result!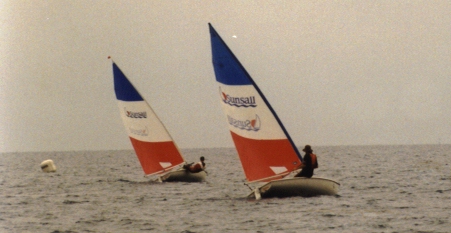 ---
Please send any comments to Dave Elmer

or Annemarie Elmer

Visitors since June 3rd 1998
To visit our homepage click on the house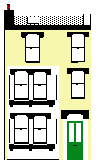 All photographs are our copyright 1998 - If you would like to use them please email us.