Crouch to Blackwater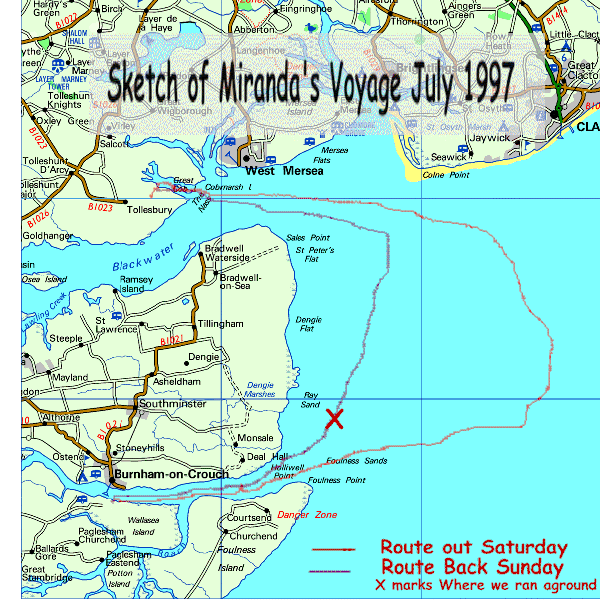 On the Saturday we set off down the crouch in poor visibility unable to see from one buoy to the next. As the day got warmer and the fog began to clear we joined a fleet of boats crossing the spitway to the mouth of the Blackwater estuary. Here we picked up a strong breeze and our 10 year old daughter demonstrated her ability to steer a straight course as we made our way up river to the Nass beacon at the end of the Tollesbury creek. The outdoor swimming pool at the marina was very welcome on that warm summer evening.
On the Sunday we sailed back looking for the shortcut across the Dengie sands. Luckily for the girls we only found the sandbanks. They loved playing about in the sand and mud for a couple of hours while we waited for a rising tide. By this time a good sea breeze had got up again so we had a lovely sail back up the Crouch.
Show me the pictures
Tell me about Miranda