Sailing in Croatia 2001
We returned to Croatia in 2001 (with www.sailingholidays.com. ) sailing down the coast from just south of Split via the islands of Hvar Mijet and Korula to Dubrovnik. This was our best sailing holiday ever. Top moment of the holiday was meeting a whole 'pod' of dolphins. The stills are not impressive but the video is worth listening to - neither, though, compared with being there. Lizzie said while watching me edit the video ' I wish we could be there forever'
Like previously in Croatia there were some stunning anchorage. Our favourite island,below, was Mljet, a beautiful national Park with Salt Lakes and preserved forests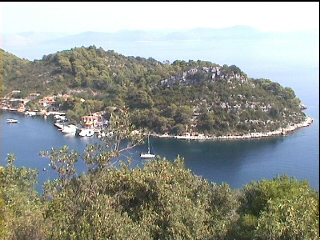 The girls are now very helpful young sailors. Kathryn is queen of the ropes and Joanne is happy at the helm for hours and Lizzie is a fender fanatic. Sailing seems much easier than a couple of years ago.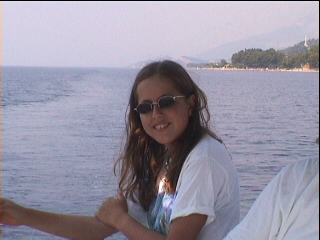 Dubrovnik was just as special as I remember it from 30 years ago but with less tourists, It is a bit hot walking round the walls but nice and cool in the internet cafe.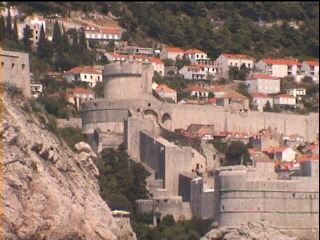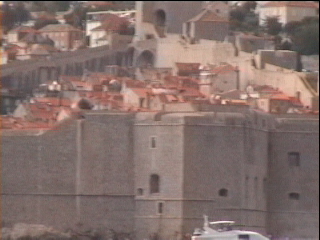 Here's a picture of the new bridge being built over the Dubrovnik river for Richard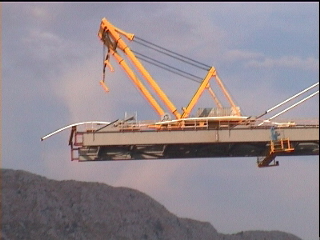 Sailing was gentle with a little less than wind than would have been ideal.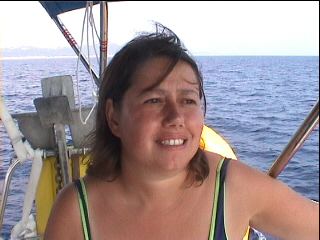 This was made up for on the last day when storms and lashing rain left me as the only person on deck!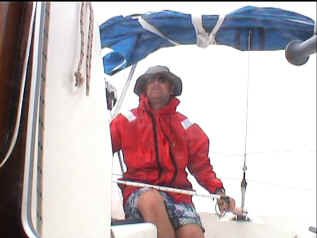 Korcula town. My best meal of the holiday, Scampi Bosaki? was at the restaurant on the terrace under the trees looking back out to sea.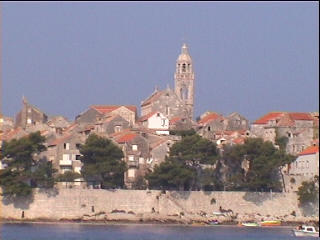 All in all a very relaxing holiday!


Saturday Makarska on mainland south of split
Sunday Sukarj on the end of the island of Hvar - a bit of a ferry port
Monday Orebic on the peljasac peninsular
Tuesday Polace on the island of Mljet - a beautiful wooded inlet in a
national park
Wednesday Sipan Luca a quiet island outpost of dubrovnik witth our best meal
of "milk fish" tiny fish that make whitebait look like salmon.
Thursday/Friday Dubrovnik we had lunch in the same bay we visited from
Dubrovnik on our cruise 30 years ago!
Saturday/ Mljet and the salt lakes
Sunday
Monday Grubby town on Korcula who's name I can't remember
Tuesday/ Korcula
Wednesday
Thursday at anchor on the tip of the Peljesac peninsular
Friday Back to base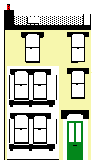 Click the house for the elmernet homepage