Sailing in Antigua and the British Virgin Islands 2000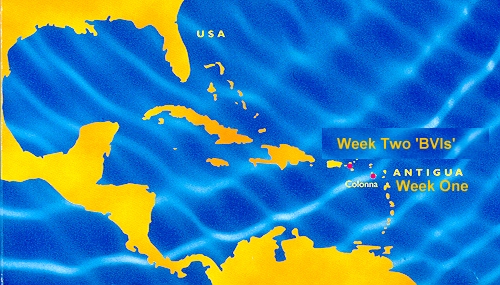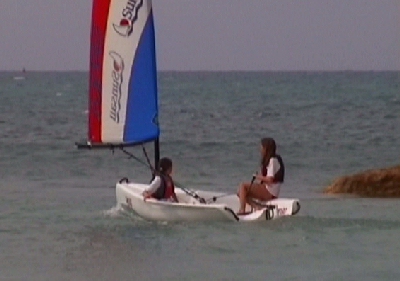 The Carribean at Easter was warm and windy - the first week in Antigua, a bit too windy. With winds over 25 knots (force 5 and 6) many people stayed by the pool. Not Joanne, with her dinghy course postponed awaiting lighter winds, she was giving her friends trips round the bay. Or Dave who sailed a laser faster ( and capsized more) than ever before.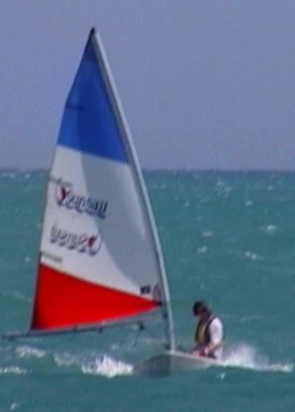 We hired an open-top jeep for a wet trip around the island. Away from the coast Antigua is not pretty. The now abondoned sugar plantations have left most of the interior of the island as barren scrubland.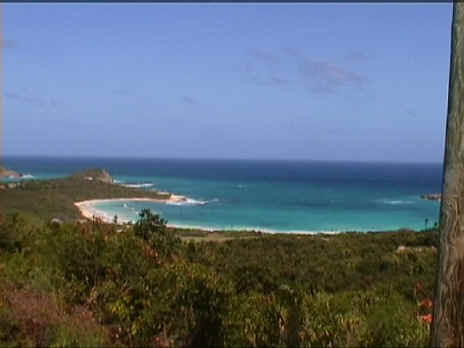 Back by the sea we had fun in the surf at the picture postcard setting of Half Moon Bay.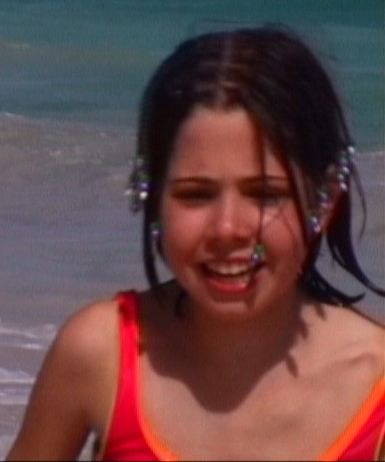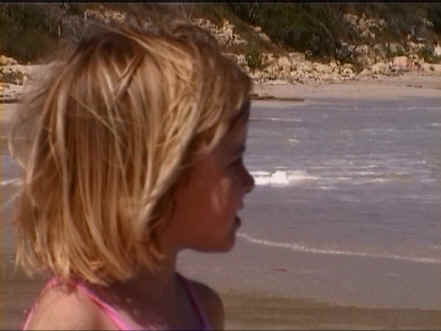 ---
The second week in the British Virgin Islands the winds calmed down and we enjoyed being back aboard a yacht visiting new islands.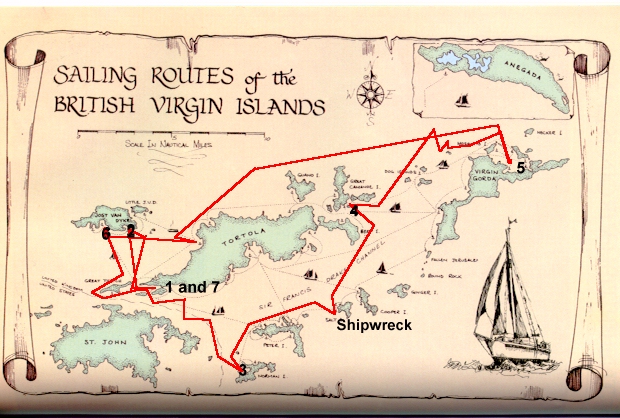 The snorkeling was fantastic. The highlight was diving on the wreck of RMS Rhone. The royal mail steamship, sunk in a hurricane in 1867, is visible swimming on the surface and the stern is within diving reach. All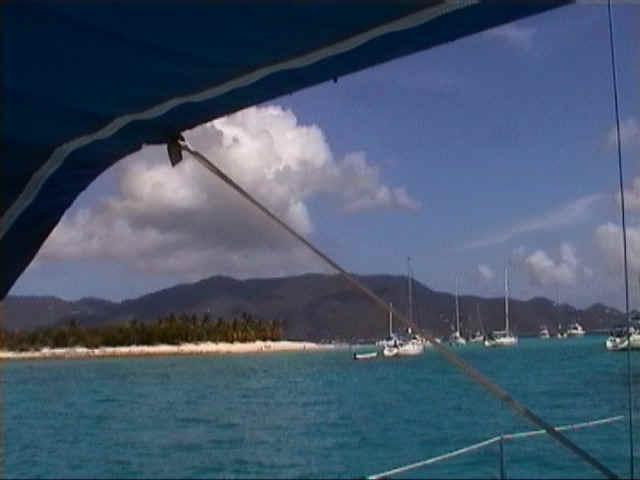 the night stops were at anchor in pictureesque bays such as Marina Cay below.


We all enjoyed swimming in the clear warm wate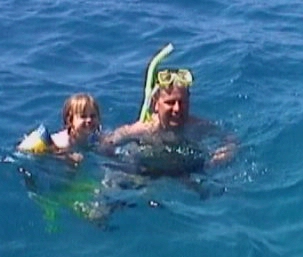 r.
Joanne took her turn on the helm. The wheel is much easier than the tiller, once you get the hang of it.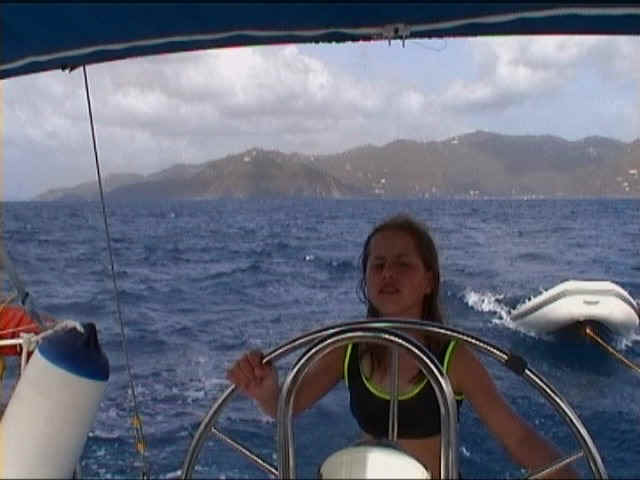 A very enjoyable week's sailing, but I think I prefer the history and charm of Croatia. This part of the Carribean is too much of an American playground where it is far easier to find ribs and burgers than Carribean food.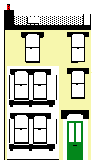 Click the house for the elmernet homepage