Refurbisment
Here are some pictures showing the state of our house as of 1st July 1999. Update 22nd July Virtually finished October 1999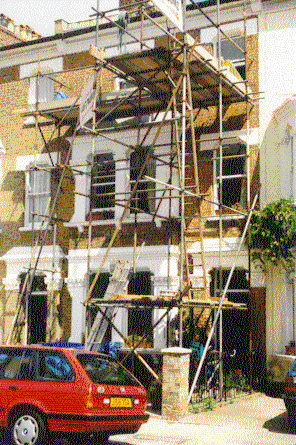 It's not much better inside! To make the 3rd floor habitable we are lowering the attic floor/2nd floor ceiling. we are also putting in a new bathroom and an ensuite shower room to Joanne's bedroom.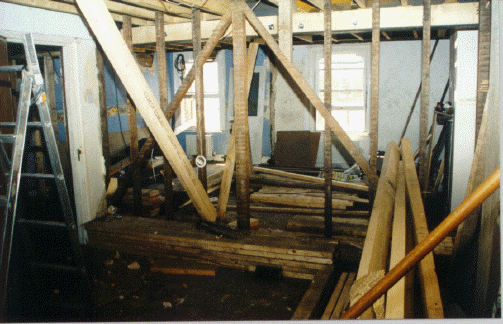 The picture to the right is taken from the window at the back of the house in Katie's old bedroom, looking forward. All the internal walls on the second floor and the ceiling have been removed. There are various bits of wood supporting the roof. You can see some of both the old and the new structure.

Here's Colin, the man who's in charge of making the mess.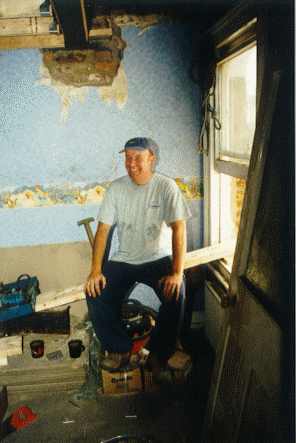 Above his head you can see the steel RSJ that runs across the width of the house and the new wood ceiling joists hanging from the RSJ. The new ceiling will be plasterboard nailed onto these joists bringing the ceiling down to just above the height of the windows.

In the attic you can see the lighter wood of the new joists below the old ,thin and wonky ceiling joists. This lower floor will give us extra height although some will be lost because we have to strengthen the roof.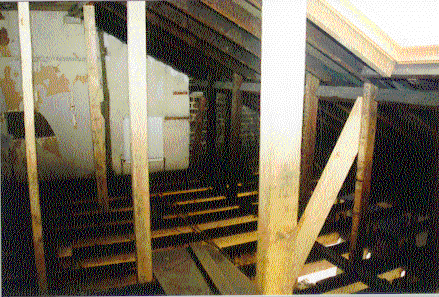 Click here for a copy of the plans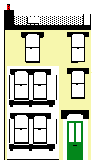 Elmernet homepage