Greece 2004
After Jo got back from Boliva, we all went to Greece for 2 weeks. We went with sailing holidays and had a great time as usual. In fact better than usual because we all got along as a group, and we actually had some good sailing wind! Our fastest speed was 6.8 knots!
Lizzie had fun swimming with the other 3 girls around her age, and there were also quite a few people around mine and Jo's age which was fantastic. Annemarie and Dave also made lots of new friends.
Our holiday included lots of sailing, meals at tavernas, great bays to stop at, diving competitions, greek dancing, holding live sea urchins, lots of making friends and even a morning briefing in the water!
Here our my favourite pictures from the two weeks: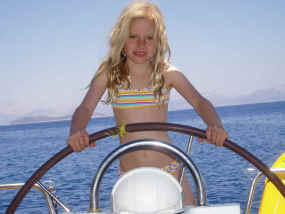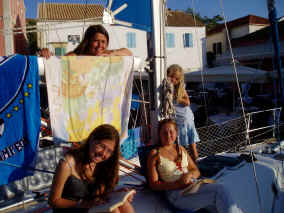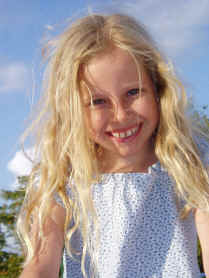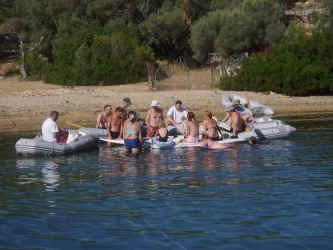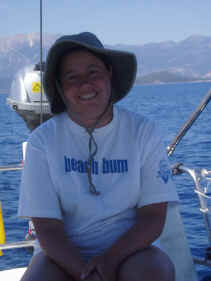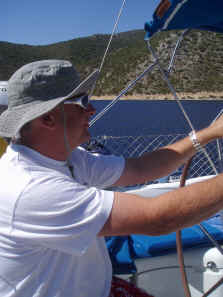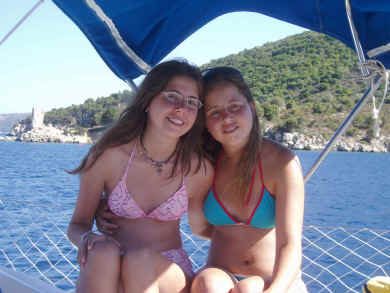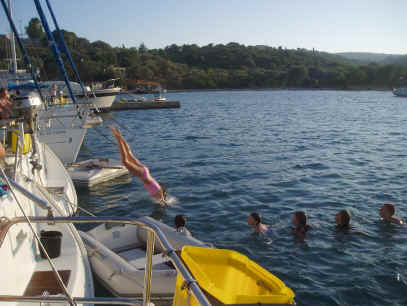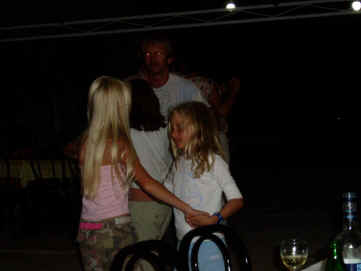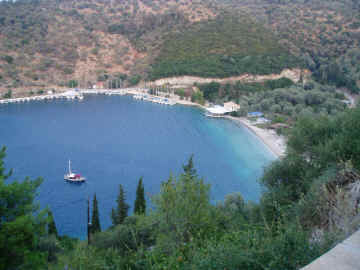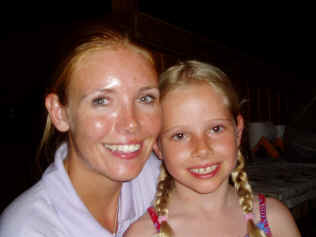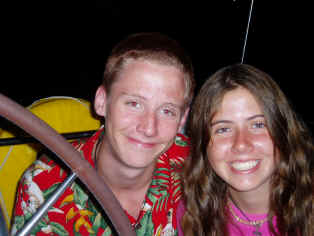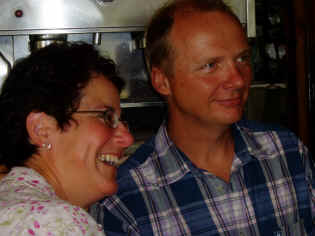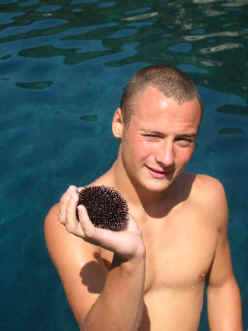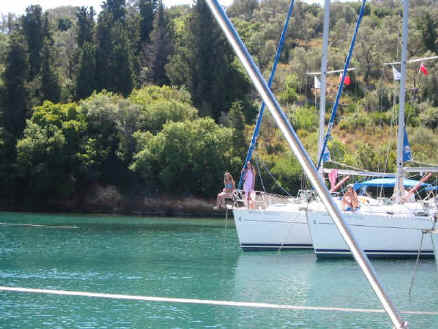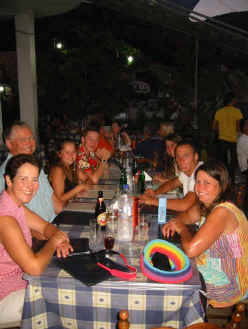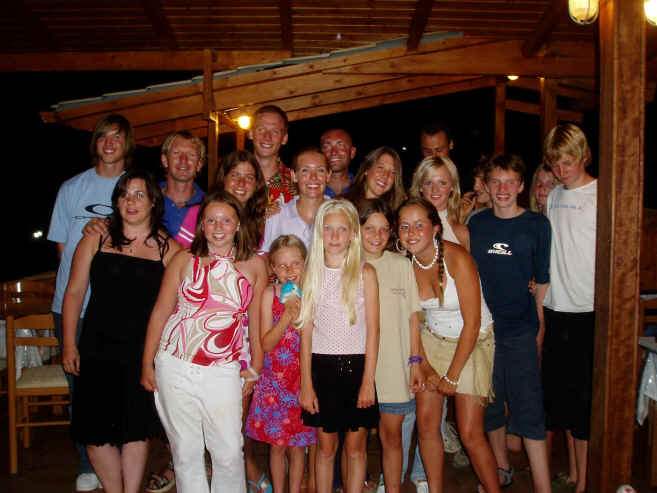 I think it was our best flotilla ever!
By Kate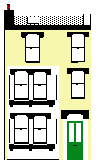 Click the house for the elmernet homepage